Posted By: 3toe
Patterns -

01/16/15

07:30 PM
With the season only a couple months away a lot of folks seem to be looking for setups.
It would nice to see what folks are shooting and results. If you feel inclined how about putting up your combo and pic of your pattern for all the people looking.
870 compact in 20ga. 21" barrel, RSF .572 choke and 1 5/8 oz if tss 8's. This is my best 40 yd pattern so far. However this pattern is pre-polishing the barrel. I'll get the trap out and shoot a few more once it warms a little.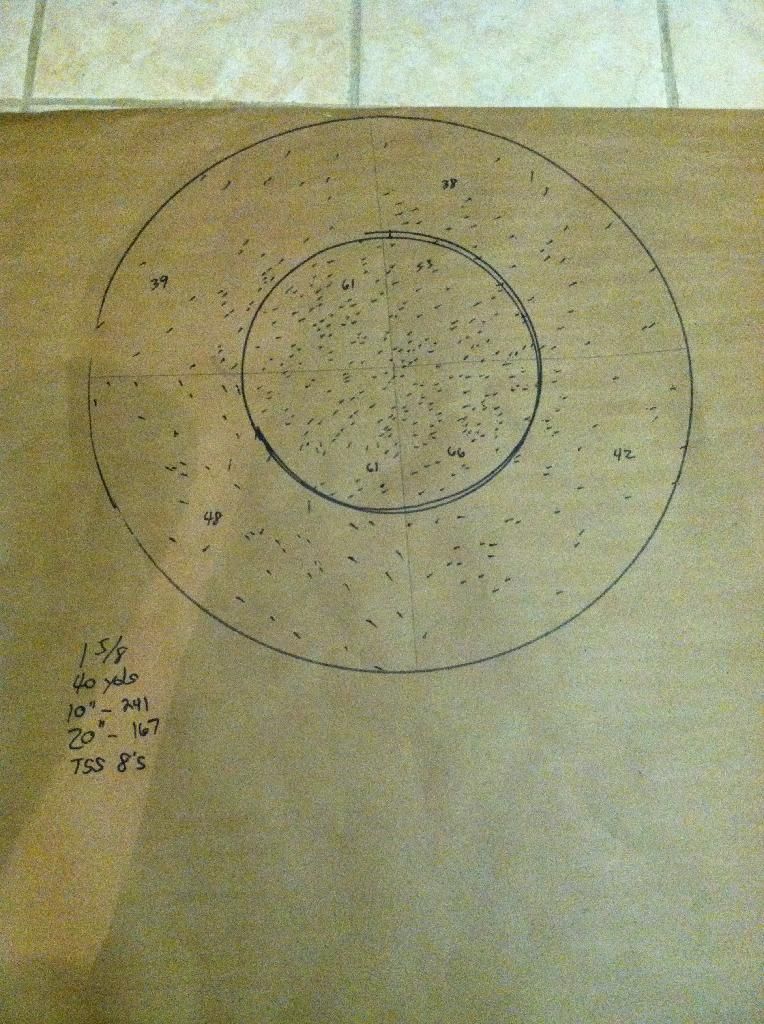 Here it is at 20yds. Just for giggles and why not?

. 327 in the 10".